WING
CARE ABOUT YOUR CARGO
A Few Words About Us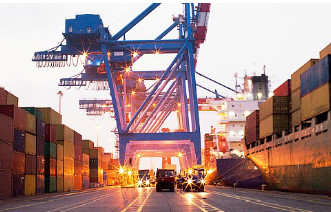 Wing Cargo Systems Co., Ltd, established in the 1st of February 2003, is a freight forwarding company tailored to assist and alleviate your transportation needs, specialized in the import sector. They know how acquired in this precise geographical area has allowed us to build a perfect logistical/functional network with overseas partners throughout the world. This organization, optimized over the years, guarantees optimal management of transport as well as a speeding up of procedures. We pick up at the collection site worldwide and deliver directly to the consignee, in this way offering door to door service.

Upon placement of your orders, you can be rest assured that your cargo will be delivered and handled according To your requirements, our well-trained and experienced staff members will co-ordinate, arrange, monitor and keep You informed throughout every stages in the transportation of your cargo.

Nowadays we had developed a full range of service by air, sea and land, import & export, as well as customs brokerage and logistics management.

Experience means quality, and that is what you can expect from us. We are committed to our customers and that commitment is what Makes us one of the premium freight forwarders in this industry.

Vision & Mission

Your requirements are our mission.
We control, analyze and optimize our processes, in order to fulfill your transportation needs.